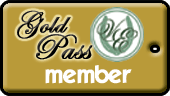 Equine Office Manager - Lexington KY
$40,000.00
Date Added: 11/28/2016
Posted By: Kentucky Equestrian

, KY
Web Link: http://www.careerbuilder.com/job/jhn2cz7304gs1b909vx?utm_medium=aggregator&utm_campaign=organic&siteid=cb001&utm_source=indeed.com

http://www.careerbuilder.com/job/jhn2cz7304gs1b909vx?utm_medium=aggregator&utm_campaign=organic&siteid=cb001&utm_source=indeed.com


Equine Office Manager

Biological Prospects, LLC - Lexington, KY

Job Description
Biological Prospects is a Lexington-based animal health company that manufactures veterinary products for horses and dogs under the brand names Equithrive and Petthrive. The company's office and laboratory is located on the University of Kentucky's campus in the Advanced Science and Technology Commercialization Center (ASTEC). Biological Prospects is currently seeking a versatile office manager whose primary job functions will entail accounting, inventory management and production scheduling. Successful candidate will also perform a limited amount of customer service activities in support of the company's ecommerce operations.
Job Requirements
BA or BS from an accredited university. Degree in business, animal science or veterinary science preferred.
Minimum of 2 years of experience in accounting or book keeping role.
Current or past participation in the equine industry, in a business capacity or through personal recreation.