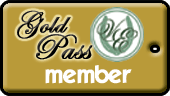 Farm/Ranch Manager - Horse Trainer
Date Added: 11/28/2016
Posted By: Kentucky Equestrian

, KY
Web Link: http://www.careerbuilder.com/job/jhs29k6zk8x84rc8ztb?utm_medium=aggregator&utm_campaign=organic&siteid=cb001&utm_source=indeed.com

http://www.careerbuilder.com/job/jhs29k6zk8x84rc8ztb?utm_medium=aggregator&utm_campaign=organic&siteid=cb001&utm_source=indeed.com

Farm / Ranch Manager & Horse Trainer position
Midway, KY

Midway University

Job Description
Farm / Ranch Manager – Horse Trainer


Midway University is seeking a high energy, well organized, equine ranch manager. This position is a full time, non-exempt position with a Sunday through Thursday, 7:00am-4:00pm schedule. Some overtime may be required. Holidays are worked on a rotating basis.

This position is responsible for overseeing the health, conditioning, and training of the Western horses within the farm. Other responsibilities include:
Assisting in the management of the farm, including the herd health.
Support, oversight and coordination of work study students and their duties/projects.
Basic office work (ordering of supplies and creating reports).




Job Requirements
Farm / Ranch Manager – Horse Trainer


The applicant must demonstrate proficient horse handling skills and the ability to operate farm equipment such as tractor, arena drag, manure spreader, watering tank, bush hog and weed eater.

The position also requires:
A High School diploma, with a Bachelor's preferred.
Working outdoors in all weather conditions.
Preference will be given to candidates that have Veterinary Technician or Veterinary Assistant experience.
Long hours of standing and walking, heavy lifting and the ability to work with minimal supervision.

Midway University offers a competitive salary plus an excellent benefits package. To apply, please include a letter of interest; resume; and names, phone numbers, and addresses of three (3) professional references

Midway University is an equal opportunity employer.