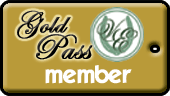 Farm Manager Assistant
Date Added: 11/28/2016
Posted By: Kentucky Equestrian

, KY
Web Link: http://lexington.craigslist.org/lab/5863785408.html

https://lexington.craigslist.org/lab/5863785408.html

Farm Manager's Assistant - Georgetown, KY

Seeking a hands-on assistant farm manager for a small farm near Georgetown, KY.

MUST HAVE EXTENSIVE FOALING EXPERIENCE.

20-25 mares, foals and some yearling prep. Must be honest, hard working and flexible with hours. Experienced with good references. Respect for animals, equipment and employees is a must.

Please send resume with attached references. Only those who send resume are qualified and with foaling experience will be contacted.