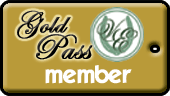 Sales & Merchandising Associate - Southern States
Date Added: 11/28/2016
Posted By: Kentucky Equestrian

, KY
Web Link: http://recruiting.adp.com/srccar/public/RTI.home?d=ExternalCareerSite&c=1131707&r=5000115048106&sid=15#/

https://recruiting.adp.com/srccar/public/RTI.home?d=ExternalCareerSite&c=1131707&r=5000115048106&sid=15#/

Job Description
PURPOSE OF POSITION: Performs salesroom duties.
Nicholasville, KY

PRINCIPAL RESPONSIBILITES AND DUTIES:

1. Store salesperson - duties include upselling, cross selling and suggestive selling.

2. Insure customers are greeted, offered assistance including loading purchases in vehicle. Executing the company standards for customer service.

3. Performs merchandising duties; stocking, pricing, displaying, fronting, recovery of inventory in showroom, outside lot and store front.

4. Operate the Point of Sale counter as needed

5. Maintains salesroom in a clean, neat and orderly manner.

6. Assist in physical inventories.

7. Work with store management on local events including promotion and execution.

8. Answer phones according to corporate standards and expectations.

9. Adheres to Southern States Corporate Policies and Procedures.

10. Performs other duties as assigned.

Requirements
High school education or equivalent. Retail experience preferred. Must possess computer skills and have experience with Microsoft Office.

Requires physical strength and dexterity to walk, stand, bend, climb, reach, stoop, twist and lift/carry 100 pounds. Vision, hearing and speech essential. Hand coordination to use computer. Job requires contact with hazardous materials and work in adverse weather conditions.

Southern States Cooperative, Inc., is an Equal Employment Opportunity/Affirmative Action Employer and does not discriminate against individuals based on their race, color, religion or belief, national or ethnic origin, sex (including pregnancy), age, disability, sexual orientation, gender identity, veteran status, family medical history or genetic information, or any other status protected by federal, state or local laws, or regulations.